Waivers
Safety of our skaters are the utmost importance for the Zorra Skating Club. Below are a number of important waivers and policies that must be accepted to ensure the safety of our coaches and skaters.
Rowan's Law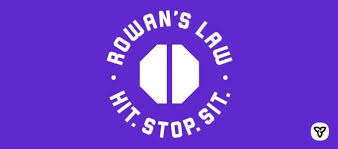 Athletes will NOT be allowed on the ice until the form has been received. Please see details below.
As of July 1st, 2019 the Ontario government is implementing "Rowan's Act"; a concussion awareness law that requires athletes age 26 & under and parents of athletes under 18 years of age must confirm that they have reviewed the Government of Ontario Concussion Awareness Resources and Skate Ontario's Concussion Code of Conduct for Athletes and Parents/Guardians.
What this means for ALL skaters/parents: Through registration for any program with our club, you will need to electronically acknowledge Rowan's Law.
You need to review this information before acknowledgment to show that you have read and understood what Rowan's Law requires:
And the Skate Ontario Concussion Code of Conduct
Thank you for your attention to this important matter. Please click on the link below for the form:
CLICK HERE *Rowan's Law Form*